Event Report: Hachioji Higashi High School Learning Trip
The Centre for the Study of Global Japan was excited to welcome students from Hachioji Higashi High School on March 24, 2023. The visit was organized with the objective of fostering cultural exchange and facilitating mentorship relationships between Japanese and Canadian students.  For many of the students, it was their very first time traveling abroad from Japan and seeing what North American academic institutions look like.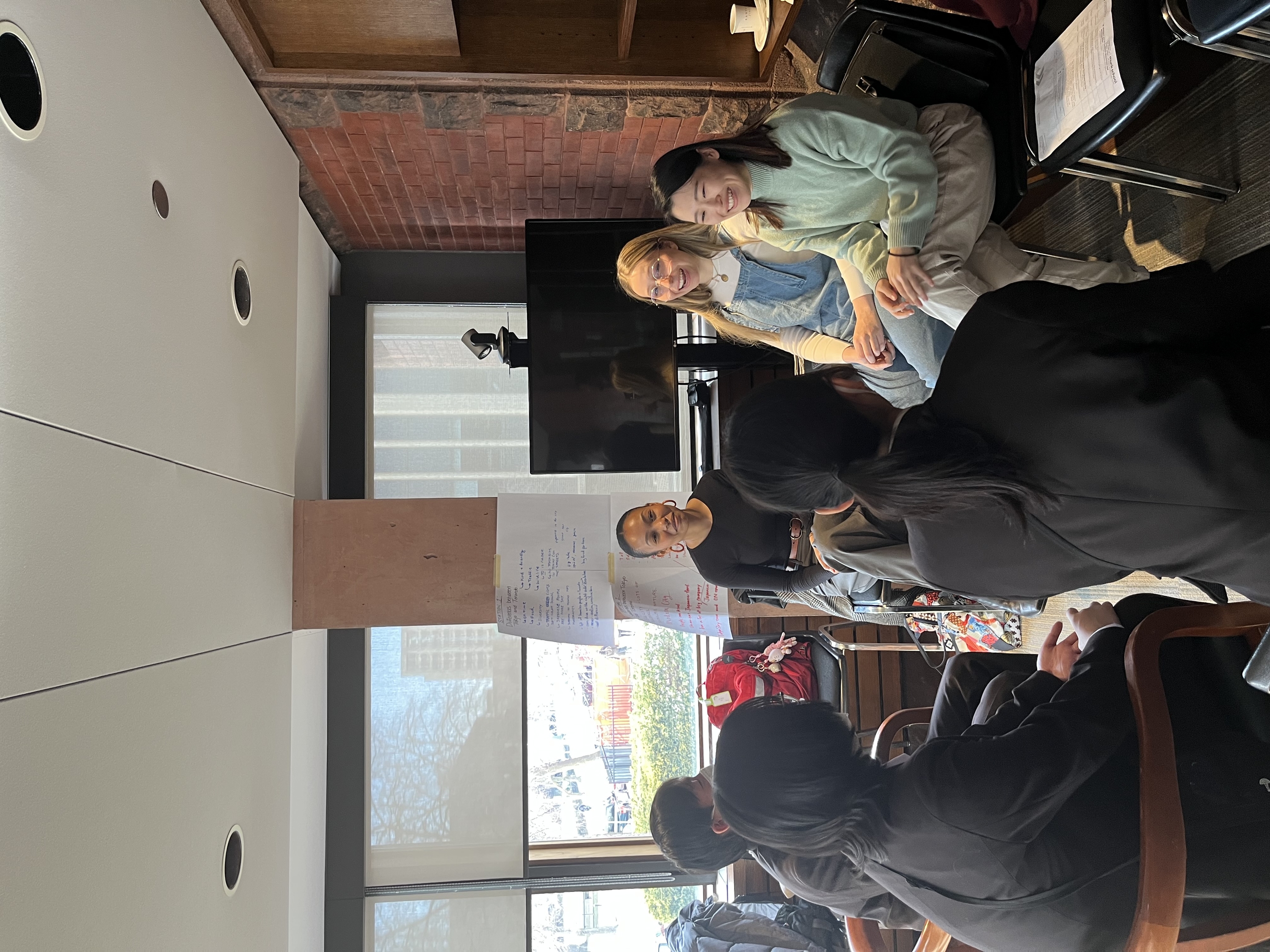 The day commenced with opening remarks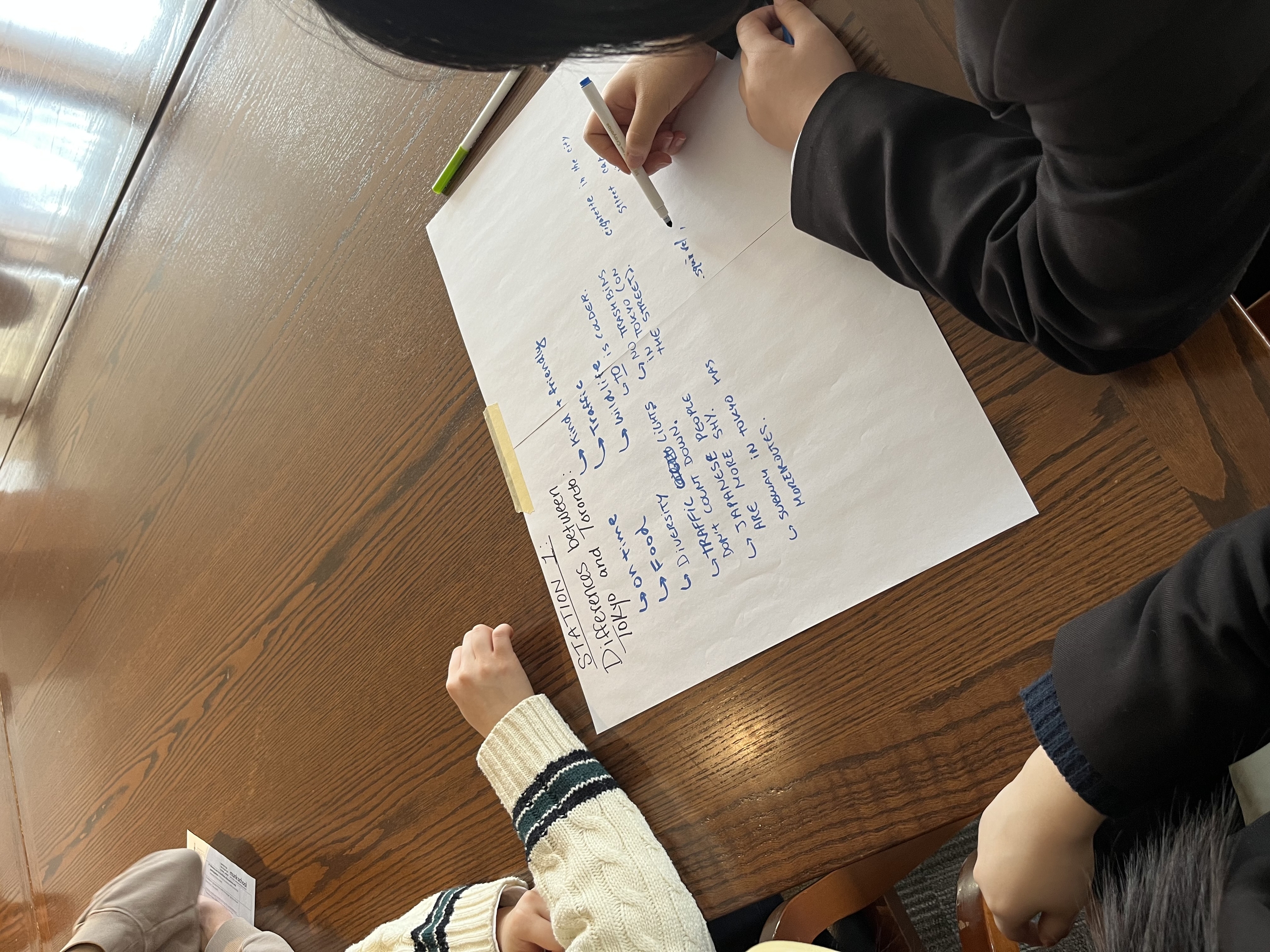 delivered by Phillip Lipscy, Director of CSGJ, along with Professor Rie Kijima, the Director for Innovation Policy and Education at the Centre. Following this, the high school students were assigned to diverse groups through a random selection process, in which they actively participated in group reflective activities centered around their experiences in Toronto. The aim was to encourage them to distill their newfound knowledge and contemplate how they would share their exchange trip with their peers upon returning home. Each high school group was supported by two mentors—one from UofT's Japan Association and another from CSGJ's Student Affiliate program—who facilitated discussions and fostered an environment for the students to openly share their experiences. Subsequently, during the group debriefing, each high school student had an opportunity to deliver a concise one-minute presentation, highlighting the most significant takeaway they had gained from the trip. Some students touched upon various aspects such as Canadian culture, societal differences, local cuisine, and even the weather.
Following the presentations, a refreshment break ensued, allowing the students to intermingle and
engage in meaningful conversations. They enthusiastically discussed their academic and personals interests and exchanged thoughts on the similarities and differences between their respective countries. The mentors continued to actively interact with the students, fostering a supportive atmosphere where the students could practice and enhance their English speaking skills. The students from Hachioji Higashi High School exhibited a genuine curiosity, posing numerous inquiries about the Canadian education system and the vibrant international student community at the University of Toronto.
We appreciate the enthusiastic and active participation of students from Hachioji Higashi High School and the University of Toronto throughout the day. We are thankful for the invaluable support provided by the participating teachers, professors, administrative staff, and the Consulate-General of Japan in Toronto. The Centre looks forward to hosting future student delegations in the years to come.