Celebrating the 2022 Imaging the Asia Pacific Photo and Video Competition Winners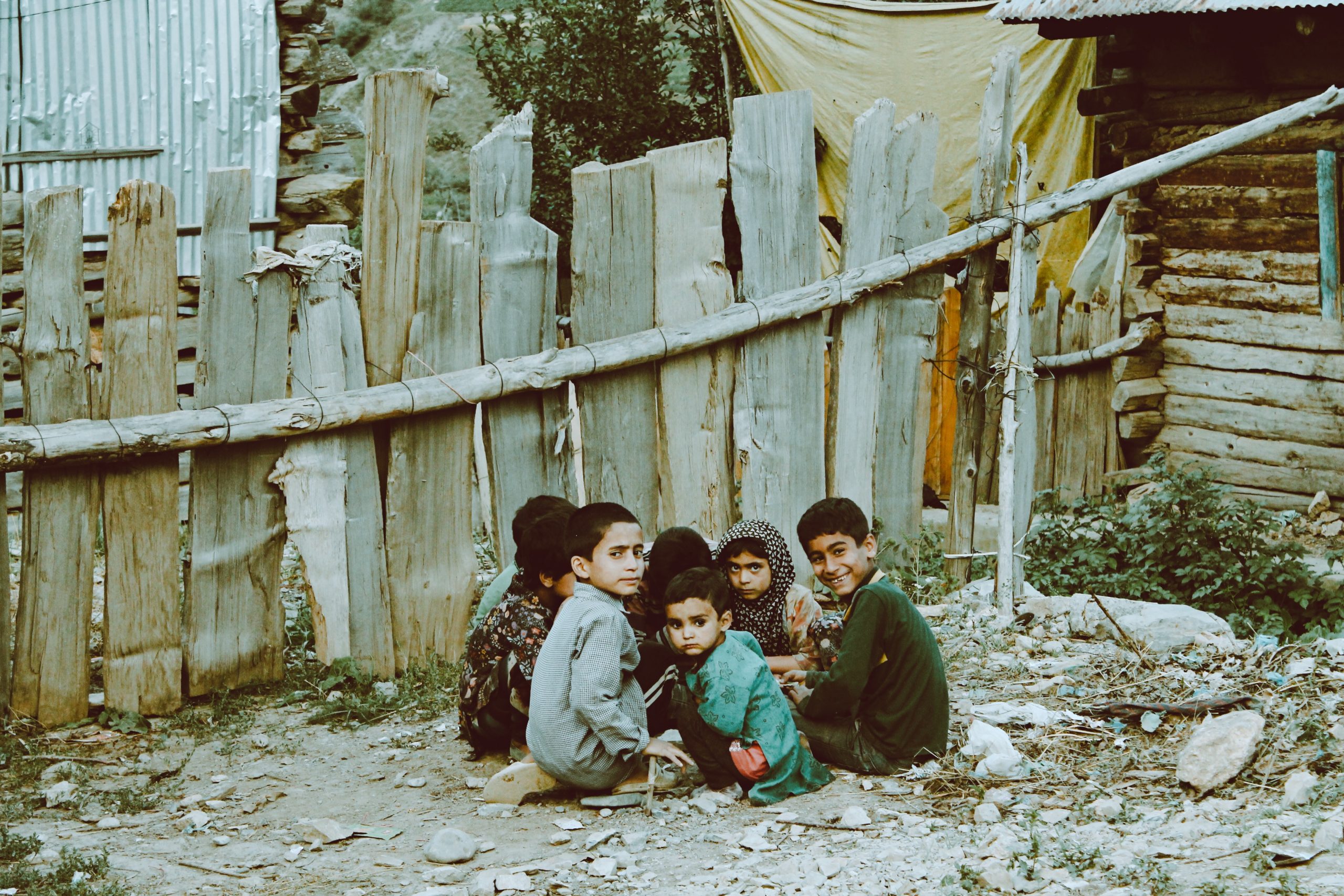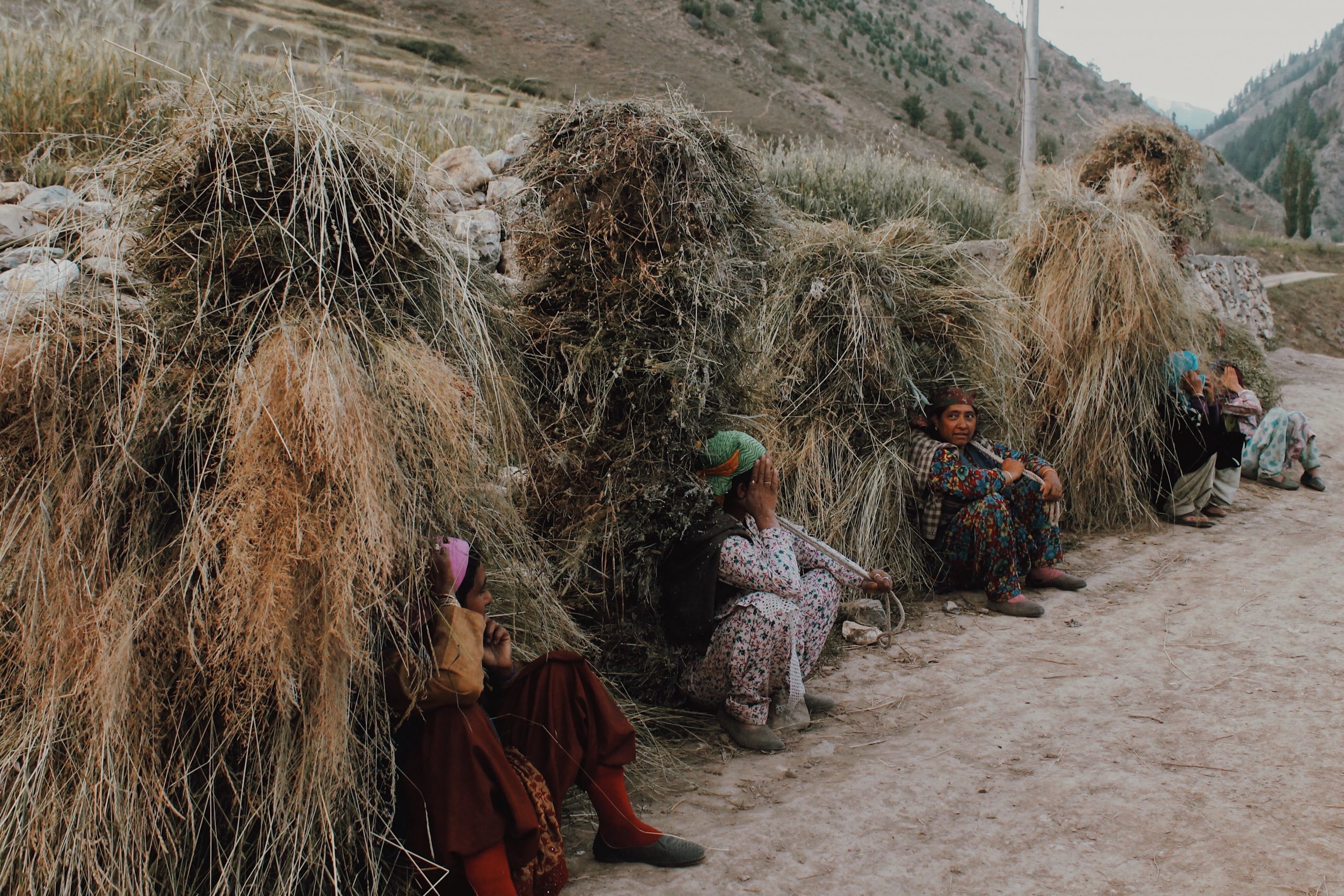 Alazne Qaisar
First Place, Series: War Games
Undergraduate Student, Bachelor of Arts
Individual photo titles: Preserving Innocence, Plight behind Powerful Gaze, Playing with Debris, Poses of Battle.
I took these photographs in Gurez Valley on the India Pakistan border in Kashmir. The valley witnesses shelling and shooting between the Pakistani and Indian Army. But as I captured a picture of the children in the middle of their game and the women carrying hay for the winter, I saw sweet innocence that insulated them from the brutal geopolitical games that surrounded them. The everyday activities seemed to encapsulate the valley in temporary tranquility. 
As a first-year student, I am hoping to major in Peace, Conflict and Justice along with a double minor in Political Science and South Asian Studies. The photos feature Kashmir's Indigenous peoples and being Kashmiri myself, my research interests have always centred around studying the impact of geopolitical war games on minority populations like Kashmiris in the Indian subcontinent. 
I began my journey in photography as an informal hobby as a medium to capture the beauty vivid around me. It helped ground me as an individual and established in me a greater appreciation for life.
The pictures I captured were from my trip to my homeland – Kashmir. The valley at large is nested in between the treacherous mountains on the border of India and Pakistan. Despite being a disputed territory and the world's highest militarized zone, the Kashmir conflict has been largely ignored. I saw the plight of the people I photographed who lost innocent family members to the shelling between the two nuclear nations. I saw a sense of helplessness in their eyes. Yet, what made the images powerful to me was the kindling of hope that shone in their smiles or their gaze. They had adapted to the hardships they were immersed in by accident of birth but they were owning the happiness they found in the games the children played or the hay they collected.
I hope that more people in privileged positions whether as students living here in the West, academics or the general masses awaken to the oppression of Kashmiris. These pictures can perhaps serve as a reminder of our shared humanity that transcends borders, giving us each an impetus to fight for those without access to justice or freedom. 
---
Ziyue Davia Dong
First Place, Single Photo: Way to home
PhD Student, Civil Engineering
The camels in this photo are walking after their cameleer in a line on the predefined route in the sand dunes. Tourists riding them may be excited, but camels and cameleers may find it boring as they walk the same route every day. Every step forward is predefined, so each step is expected to be a closer step to home. The scene gives me a feeling that although they may still need to pass the same place again and again for the rest of the day, the moment captured is still on their way to home. I wrote a short poem for the photo:
Hey Camel
Have you ever wondered 
At the dawn of the day
Under the burning sun
As night fades
Hey Camel
Have you ever lost
Walking across the sand dune 
One by one
Step by step
Day by day
I major in Transportation Engineering specializing in the field of leisure travel demand. I am a travel lover. Photography is my way to capture the memorable moments during my journeys and express my feelings and attitudes. I run my own photography website. It aims to share the visual records of the world from my eyes and to be a place for communication. 
This photo was taken in the summer of 2021 when I was driving through the northwest region of China. The Singing Sand Dunes, where I meet the camels, is a tourist attraction which is famous for the sand's drumming sound and a moon-shape spectacular oasis in the desert. Many tourists went there seeking a once-in-a-lifetime experience. It was my first time being so close to a camel. It was thrilling at first, but what is left is curiosity. I tried to stay close to them, stare in their eyes and feel what they feel. I stood there still for a long time, looking at them walking across the sand dune, finishing their daily routines. Some of them are mischievous in the tours, while most of them are well behaved. At the end of the day, I realized that what I read from them mirrors my own attitudes towards life and views of the world which are conveyed in my artwork. 
Desert is majestic. The sand and land I was standing on witnessed a long history of civilization of that region. When I looked back at that journey, what's left is nothing but one sentence: respect the nature and care your soul.
---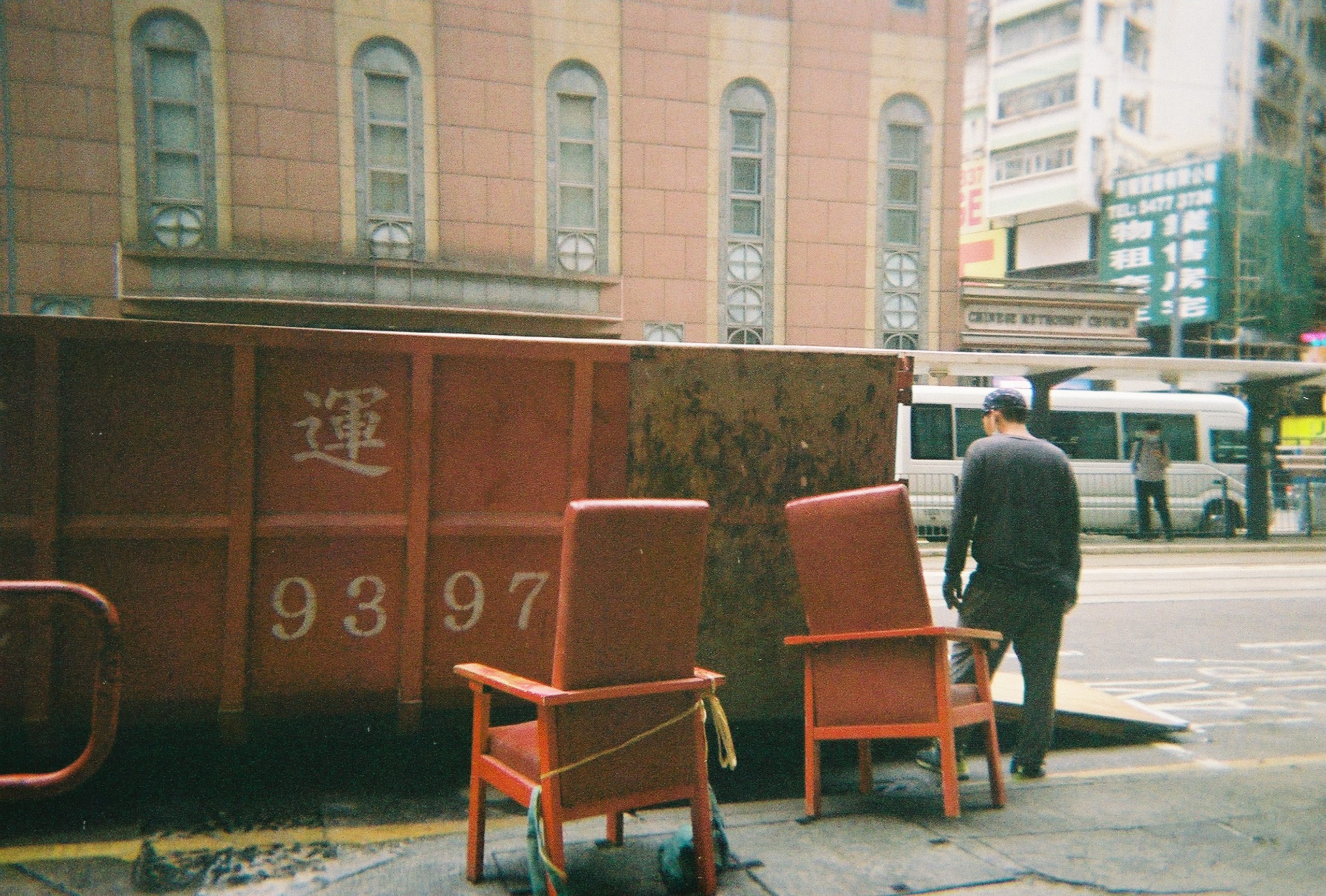 Shiu Shu Joy Chan
Runner Up: Red in Wanch
Undergraduate Student, Contemporary Asian Studies, Political Science, and Art History
This picture captured in Hong Kong June 2021 shows the way in which perfect colour schemes have a tendency to crop up in daily life in the city.
I just completed my second year of university, studying Political Science and Contemporary Asian Studies. Growing up in Hong Kong I developed a genuine interest in the lived and cultural experience attached to political issues, particularly in China and the greater China region. Being someone who loves art in its various forms I'm also quite interested in the representations of tradition, culture and sociopolitical issues in East Asian art — both implicit and explicit. Following this summer, I was lucky enough to find a perfect research opportunity and will be a student researcher for an ROP centered around politics in China, the Greater China region and Southeast Asia.
My photography experience is mostly informal. This photo I chose was taken when my friend from home and I first got into film photography. We would kind of wander the streets of Hong Kong and go on hikes taking 35mm photos of our friends, family, and cool sceneries. This image was shot on that first roll of film.
I took this selected photo because it seemed like such a pleasant coincidence that the colors were positioned in that way. I took the photo and didn't think much of it until I developed it much later (a lot of the time finished rolls remain ignored for months) and I ended up really liking the way the photo looked.
Living right next to Chinatown now, I love seeing the juxtaposition of aesthetically Hong Kong elements placed in Toronto. This image is a bit reminiscent of that.