Government of Canada's Advanced Policy Analyst Program acquires Munk School graduates
It's an unprecedented year for Munk School graduates and the Government of Canada's Advanced Policy Analyst Program (APAP).  
Three MPP and one MGA have been accepted into the program, which runs for three-years. The aim is to cultivate key skills for freshly graduated students – future economic and public policy analysts. Designed to feature a combination of hands-on work experience and professional development training, it helps develop strong prospects for leadership within the federal public service.  
In the first two-years of the program, participants gain knowledge and experience by rotating through a series of four challenging work placements, each of them six months in duration. The students are immersed in roles across central agencies that include the Privy Council Office, the Department of Finance and the Treasury Board Secretariat. 
Selected candidates are given the opportunity to analyze and influence a variety of social, economic and international policy issues while gaining valuable work experience. 
MPP graduate Celine Thomas, part of this year's cohort, came to the Munk School after completing her undergraduate degree in International Development at McGill. Her goal has been to learn about the Canadian political landscape, decision making processes and how policies are developed – with an intent to work in Indigenous services. Initially, Thomas was drawn to the Munk School's reputation, programs, faculty and selection of classes related to Indigenous policy.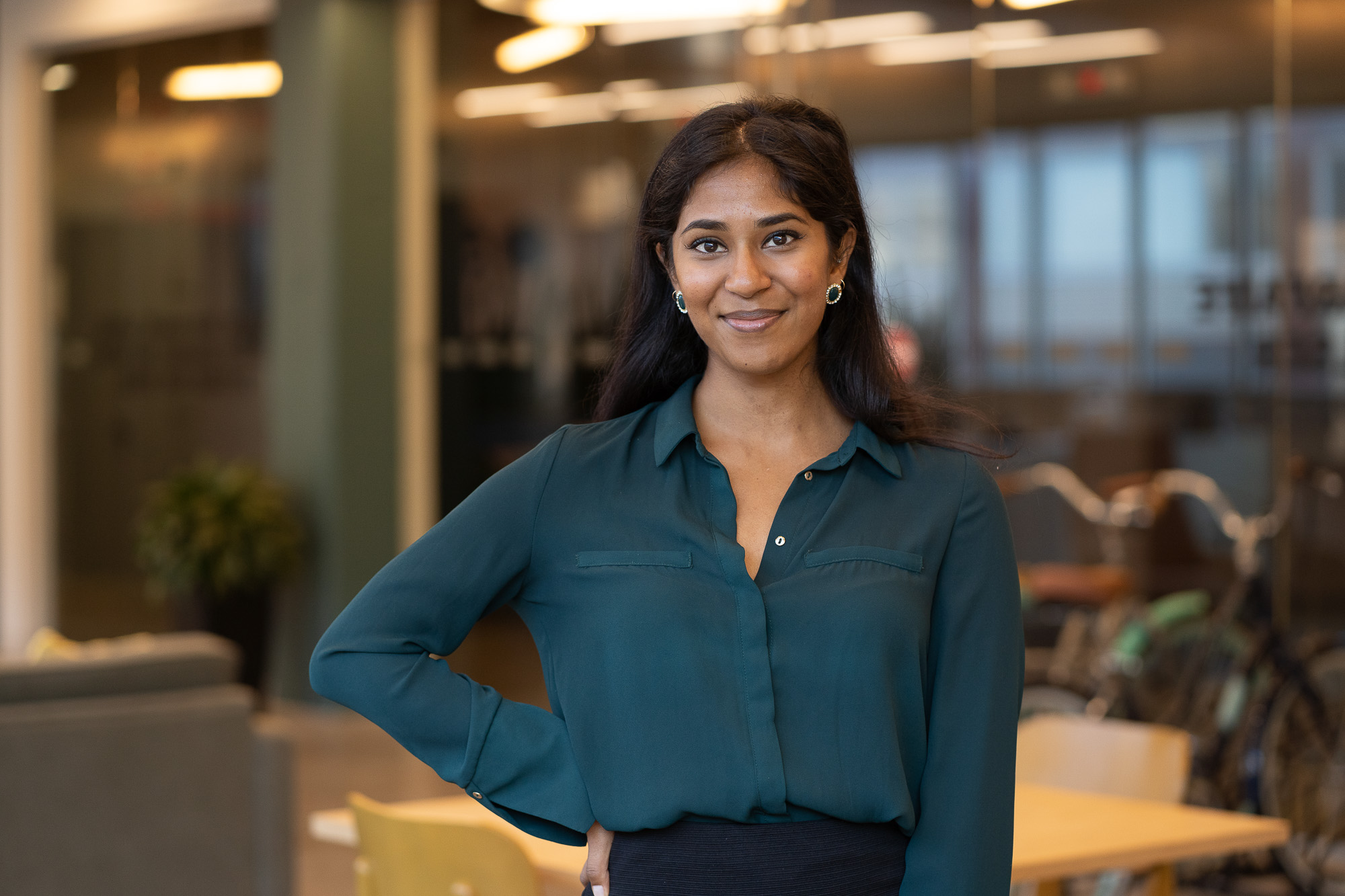 Now, Thomas is one out of ten national participants in APAP. Her first placement started in July, with a post to the Treasury Board Secretariat. She was assigned to the economic sector within their industrial division. Her duties relate to treasury board submissions, primarily from the Department of Innovation, Science and Economic Development. "I decided to apply because it's something that I was not comfortable doing otherwise, and this was an opportunity to gain that exposure in a very structured manner," she says. 
"APAP is a great way to learn about the core mechanisms and machinery of government...it's really well regarded in government, especially in the central agencies, where you do a large chunk of your placements." 
Even though her APAP journey has just begun, it has already left an impression on Thomas, and she credits the Munk School for setting up her entry into the Program. "It [The Munk School] gives you insight into what to expect from a government career and for different departments or policy areas you're interested in. The networking, workshops, professional development opportunities and the Strategic Implementation class were all pivotal learning experiences to help me get to where I am now," she adds. 
For those considering applying to APAP, Thomas stresses the need to be open-minded, to "reflect a curiosity and willingness to learn throughout the experience...these kinds of opportunities where you wouldn't otherwise expect yourself to be in often set you up to do even better in pursuing your goals. I know for sure that after I finish my three years of APAP, I'll be well positioned to work in Indigenous services or in another department that works with Indigenous files."